Linktopia: Scribblers Edition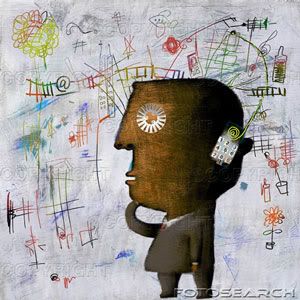 Sheesh, I don't check a blog for a week or so, and I miss something big. Over at the stellar Flogging the Quill, Ray has what he terms "a modest proposal" but is really a killer deal: an online storytelling workshop. Folks, if you have a WIP you'd like honest feedback on .... and I'm talking about
honest
feedback unencumbered by friendships, blood ties, tit-for-tats, critique group political b.s. . . . . here's your
opportunity
. Then scroll up for his
guest post
by Sheila Williams on first drafts. I felt a whole lot better reading it.
But I'm not sure how I feel about this alleged "Top Ten Blogs About Writing and Publishing" entry if WU isn't on
it
, but there are some links to good blogs by industry insiders (h/t
Pubrants
), and I found this
guy
who isn't shy about his disdain for La Snark (warning: expletive-filled, venomous and hilarious) . . . . Eric shows us a nifty way of
organizing
your story
before
you start writing . . . .
this
disturbs me so much I can't even begin to explain . . . . Bookdwarf
wades
into the bitchslap war going on in the chick-lit genre, as does
Paperback Writer
. . . .
More after the jump.

Melly's coming home, yay! . . . . the Writer Beware ladies are back from vacation and post some victories in the fight against publishing scammers . . . . . Nienke. Where does she find these games? Another 20 minutes lost . . . . terrorism has some side benefits for authors . . . . just what Nora Roberts needs, more publicity . . . . . Is horror dead? Crawford Kilian answers .

At the risk of sounding overly precious, TTFN. Write on.