Linktopia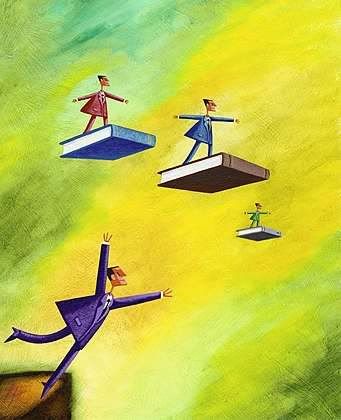 Surfing the best of the writers' blogs so you don't have to.
Book Expo America is over and we can all get back to our lives. Some of the gossip, tips and trends in publishing can be viewed
here
. The rumor, sadly, is true. Publishers across the board report that less books will be published in 2006.
But that won't stop us writing 'em.
In other BEA news, Victoria and A.C. wander the expo and have some choice
encounters
with some of the scammers they've outed on their blog.
GalleyCat
also has a roundup of their BEA experience.
Cavan at
Blurred Line
blogs about the resurgance of adventure SF . . . .
Melly
on the perils of both blogging and writing . . . . my two favorite bloggers,
Nienke
and
Ray
, have their worlds collide over the writerly conundrum: finish the draft or keep tweaking . . . . For those who fall in the constantly tweaking category, here's a
list
of "banished" words writers should avoid.
Now for the jump.

Random Reader reviews Isabel Allende's KINGDOM OF THE GOLDEN DRAGON . . . . Shannon reviews David Lubar's YA novel PUNISHED . . . . over at Riskies, there's a discussion about how long to give a book before it becomes a wall-banger . . . . Eric blogs about clip files and how they can be tools to jumpstart fresh ideas . . . . Jack goes through the ugly but essential process of critiquing . . . . Miss Snark creams crook agent Barbara Bauer . . . . Tor editor Anna Genoese reveals her two annoyances at conference pitching sessions . . . . Evil Editor on another crappy query letter (people, why don't you let someone read these things before sending them out?) . . . . NYT reports that Harper Collins is collaborating with Fox to bring some of their fiction to the little screen (HT MJ Rose).

So there's a little bit of cosmic justice left for the writer. Though your chances of getting published this year are slimmer, the odds have grown that if you DO get pubbed, you might be looking at a t.v. deal as well.

Write on.