Linktopia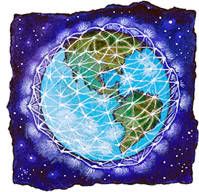 Surfing the best of the writer's blog so you don't have to.
This week, Therese stumbled across the deliciously twisted ramblings of dark fantasy author Hal Duncan. His
blog
entry for this week is a must-read for writers. I'm rather fond of observation No. 7.
Over at
Writer Beware
, AC Crispin discusses the merits of e-publishing, and, if you scroll down, Victoria Strauss helpfully posts a link to their list of 20 Worst Agents....some good agents who blog:
Nephele Tempest
,
Anna Genoese
,
Miss Snark,
Jennifer Jackson
and
Deidre Knight
. If you know of any more, please pass their names along.....
Publishing News
recaps the final summations in the Da Vinci Code trial. Good news for DVC/HBHG junkies, now there's talk of making a movie about the trial....
Grumpy Old Bookman
reviews Jacqueline Winspears' MAISIE DOBBS and isn't impressed...
Jack Slyde
blogs about e-books and his not-so-stellar experience....
Neinke
started a Write Along story, it's pretty hilarious....
Bookslut
posts a link to an interview with author Paul Beatty....more after the jump.

Ray over at Flogging the Quill is asking writers to come share their thoughts on the First Draft. I loved how he called it Thou Vomitious Mss. Sounds 'bout right to me.... Bookninja has some links to the controversy about the law professor who is banning laptops in the classroom. Her students are filing an injunction....today's word of the day is benignant and is the sort of word Stephen King would tell you not to use....Sarah over at Confessions has her roundup of crime fiction news....Melly asks what kind of characters are hardest to write. I fall in the camp that confesses "all of them"....The Bitches unveil their first annual BWAHA award; this is the stort of stuff that keeps us coming back to their site. Check out our interview with Candy and Sarah tomorrow....Heather over at Burning Void explains how she reviews books....the Publishing Contrarian offers tips on how writers can slog out of the slush pile and onto the desk of an editor or agent.

Go forth and Write On.